Yes, women like porn, too – we're all just trained to believe they don't / The Guardian
Written by Arwa Mahdawi for The Guardian. Originally published on July 20, 2019.
---
We're told men are biologically wired to be more sexual than women, but this is junk science used to excuse bad behavior
Shocking neuroscience news this week, as a rousing new study discovers women have sex drives. Researchers from the Max Planck Institute for Biological Cybernetics in Germany analyzed brain-imaging findings from a wide body of research and found that the "the neuronal response to visual sexual stimuli … is independent of biological sex". In other words, women and men get just as horny when they look at erotic imagery. These revelations were published in the Proceedings of the National Academy of Sciences.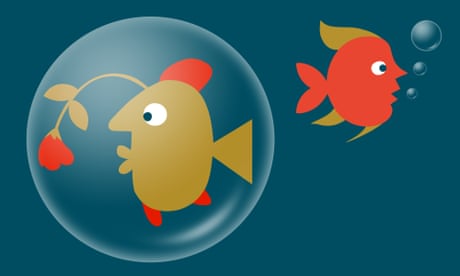 Read more
While the conclusion of this study may seem blindingly obvious to most women, it counters previous research which found men were more likely to respond to visual sexual stimuli. The study hypothesizes that this is because of small sample sizes, and because a lot of previous work on the subject relied heavily on self-reporting rather than biological responses. "Female sexuality has quite a lot of stigma around it," Hamid Noori, one of the study's senior authors, told the Guardian. "Maybe the main reason is that for the woman there are secondary inhibitory effects that keep them away from expressing what they really feel."
If men and women's brains respond the same way to erotic imagery, then why do most statistics find men are far more likely to consume porn? The social stigma around female desire that Noori notes is one big factor, but another obvious explanation is that porn is largely designed by and for men. As sex tech pioneer Cindy Gallop told me over email "any industry dominated by men at the top inevitably produces output that is objectifying, objectionable and offensive to women". Gallop runs a user-generated videosharing startup called MakeLoveNotPorn, which she says is enjoyed by women and men equally. "So much so, that with those of our MakeLoveNotPornstars who are straight couples, we've found it's usually the woman who's decided she wants to socially share their #realworldsex, and persuaded the man."
But enough about porn. What makes this new study important isn't really what it says about pornographic consumption, it's what it says about patriarchal control. We've been trained to believe men are biologically wired to be far more sexual than women, and this junk science is used to excuse a lot of bad behavior. Women shouldn't dress "provocatively", we're told, because men are visual creatures who are easily distracted and can't control their urges; if you wear skimpy clothing, you're asking for it. Indeed, a survey conducted for the Independent earlier this year found that 55% of men in the UK believe "the more revealing the clothes a woman wears, the more likely it is that she will be harassed or assaulted". Depressingly, 41% of female respondents also agreed with this view.
There's still a lot of work to be done when it comes to debunking the idea that men's brains are wired to see women as sex objects, but this study is a good step in the right direction. It's yet another reminder that the policing of women's clothing has nothing to do with "biology" and everything to do with society.
…
---
Head over to The Guardian to read the rest of the article! For more like this, check out the #sextechbiz section of our blog!